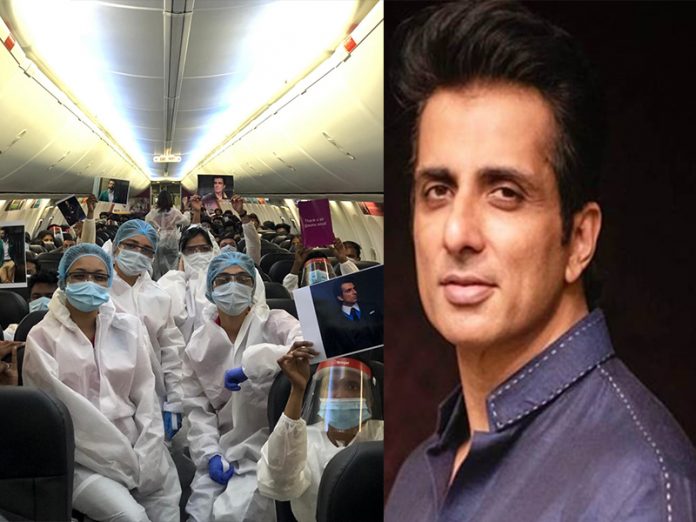 Real-life hero Sonu Sood arranged Flight to bring back Medical Graduated students of TamilNadu from Moscow, Russia to Chennai
Actor Sonu sood arranged flight to Chennai for 101 MBBS Graduates students from TamilNadu held up in Moscow due to this Pandemic.
No Vande Bharath flight  & other flights from July onwards from Moscow to Chennai. Students seek help to all one among them is Actor Sonu sood. He immediately responded and arranged chartered flight No.SG9272 from Moscow to chennai to all the students scheduled at Aug 4th.
"We were not able to board the Vande Bharat flight from Moscow on July 3 as our course got over only on July 6. There were about 200 students who got stranded. We were told there will not be any Vande Bharat flights. Then we started sending mails to all the officials," T.R.Sakthipriyadarshini, a student who had come back here told.
She had graduated from Kursk Medical University, which is about 500 km from Moscow.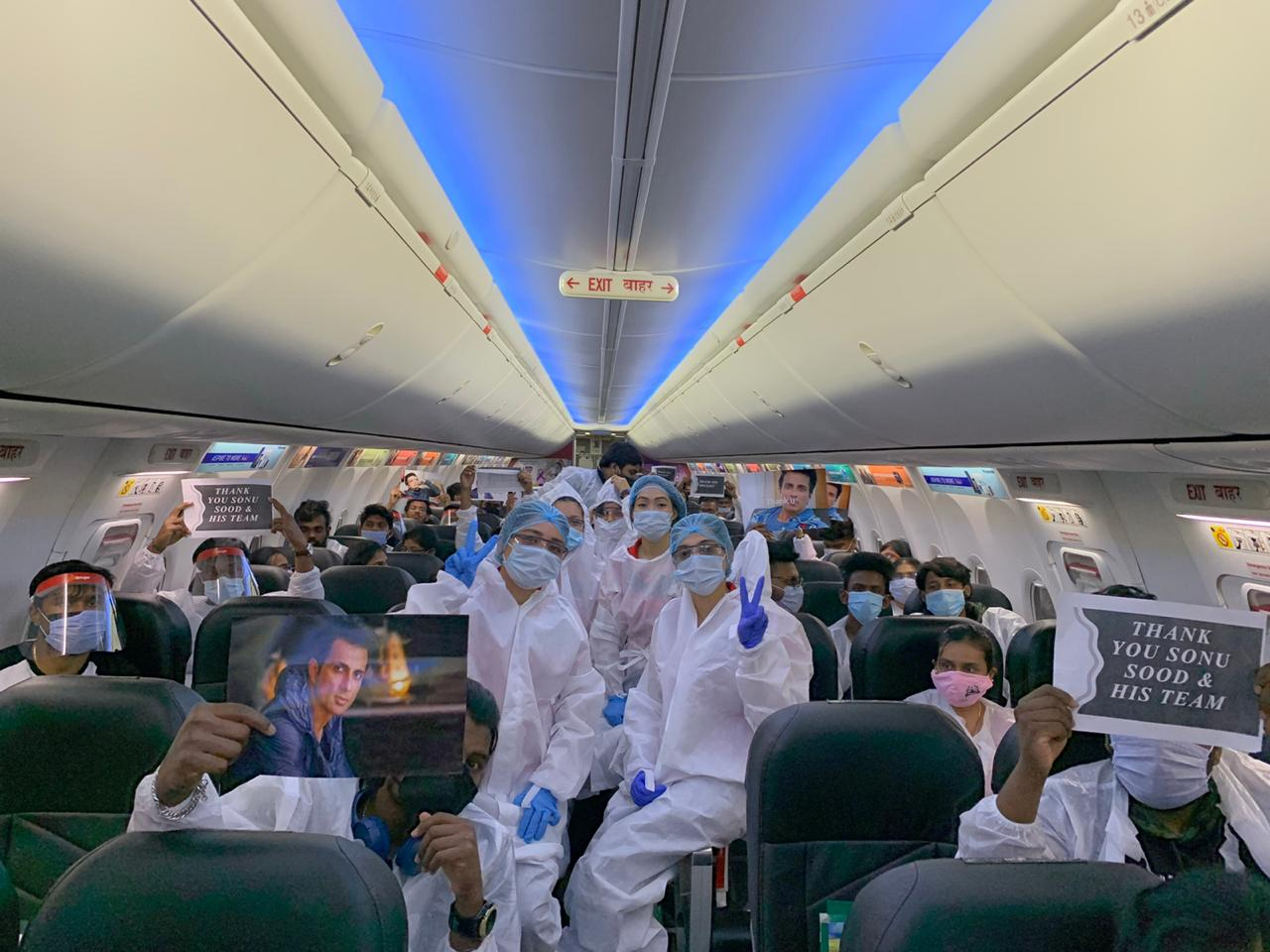 "One of the students had seen Sonu Sood organising a flight to bring back Indian students. So, we thought if he can do that from Kyrgyzstan, he can also help us," Periyannan Somasundaram, another student who returned here told.
Somasundaram said they sent a message to Sood on July 23 and the next day got a reply and from then onwards there was constant communication. "Some students took the flights operated by tour operators. In the end a total of 100 students boarded the SpiceJet flight to Chennai in Moscow," Sakthipriyadarshini said. According to her, there was no problem for the students after they had graduated since they were staying in apartments and life was normal.
"We had to come back early to write the screening exam that all those who had passed medical courses overseas have to give. We had to prepare for that. The exam is on August 31. So it was important for us to come back home as early as possible," Sakthipriyadarshini said.
When asked about Sood as an actor, Sakthipriyadarshini said: "I have seen his Tamil and Hindi movies. I like his acting. I am not saying this just because he organised the chartered flight. But today he is the real hero for us, though he may be a villain actor."
Everyone returned safely to Chennai today Aug 5th. All the students thanked him for his kind gesture wholeheartedly.