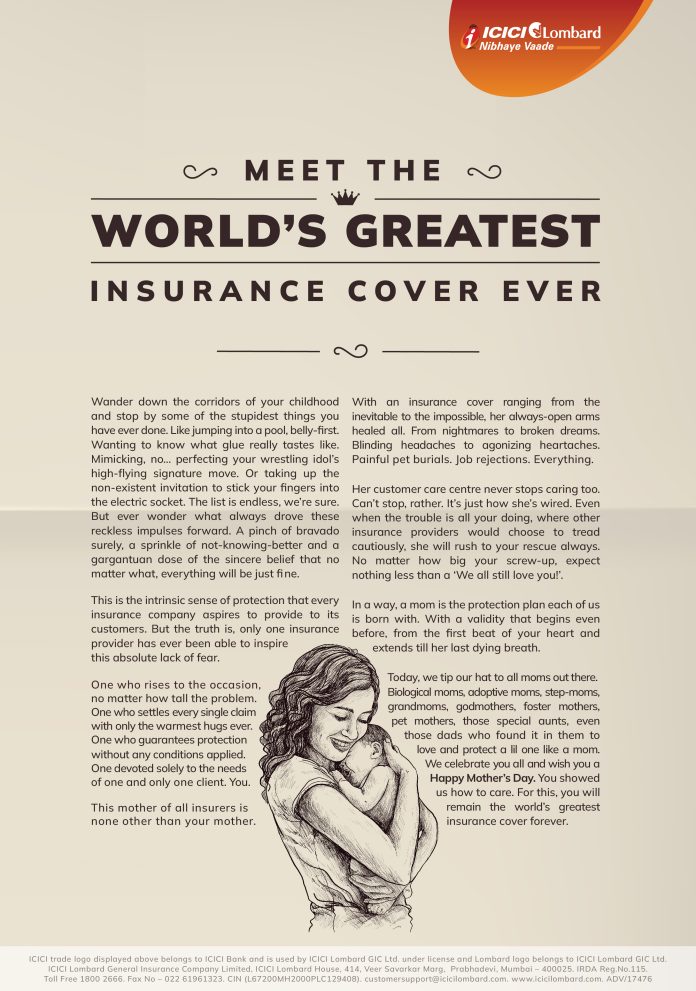 Celebrating Motherhood this Mother's Day – ICICI Lombard takes a moment to celebrate ALL mothers for being the greatest protection shield!
Mumbai, May 13th, 2023: ICICI Lombard recognises the invaluable and unmatched essence of a mother's love, and with this understanding, we have launched a distinctive campaign to celebrate Mother's Day. The key insight hinges on the premise that the 'mother of all insurance cover' is a mother herself.
As the leading private general insurer, we are inspired by the kind of 'insurance' or 'protection cover' a mother provides her family – always there, ready to cushion every fall, heal every wound, and celebrate every victory. To break the clutter, we decided on a long format prose on digital and bring the power of strong copy to a digital environment. And yet the words may not be quite adequate!
"As a brand that advocates inclusion, we also wanted to make a significant change in the narrative, by recognizing and celebrating the essence of motherhood and not just limit it to biological moms. We wanted to acknowledge the nannies, grandmas, step moms, maasis/buas, mothers to a furry pet animal or even a single father playing the dual role – the universe is large and equally real and compelling." said Sheena Kapoor – Head Marketing, Corporate Communications & CSR, ICICI Lombard.