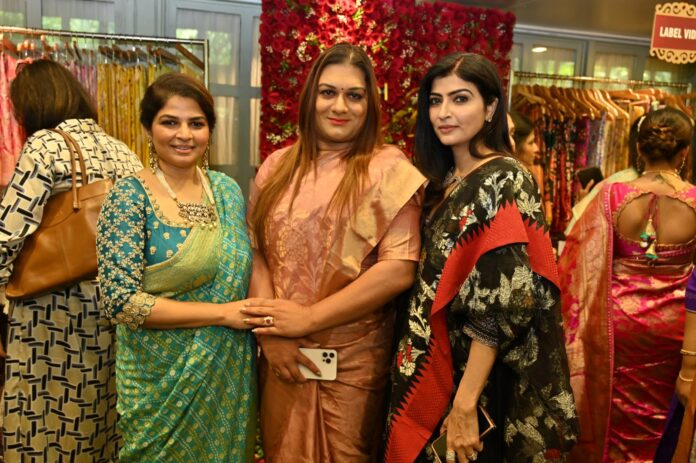 Fresh fashion from the hottest runways brought to you in artisanal weaves that celebrate local culture and heritage. After a glittering success in the city of nizams, Label Vida is here to drape you in rich elegance. Launched in the summer of 2021 by Viranica Manchu, creative director of Label Vida and the wife of Vishnu Manchu, Vida Weaves have become a go-to for weddings, red carpet events, anniversaries, award functions – basically any special occasion.
This weekend, Label Vida had its inaugural pop-up at The Folly @ Amethyst, Chennai. A stunning showcase of Vida's effortless amalgamation of traditional attire with modern cuts and designs. But more importantly, their bespoke tailoring and custom designs had attendees feeling like stars in their own right. Viranica, with her team, interacted with all the attendees, taking them through the intricacies of saree-draping and entirely embracing the magnificence of 5-yards!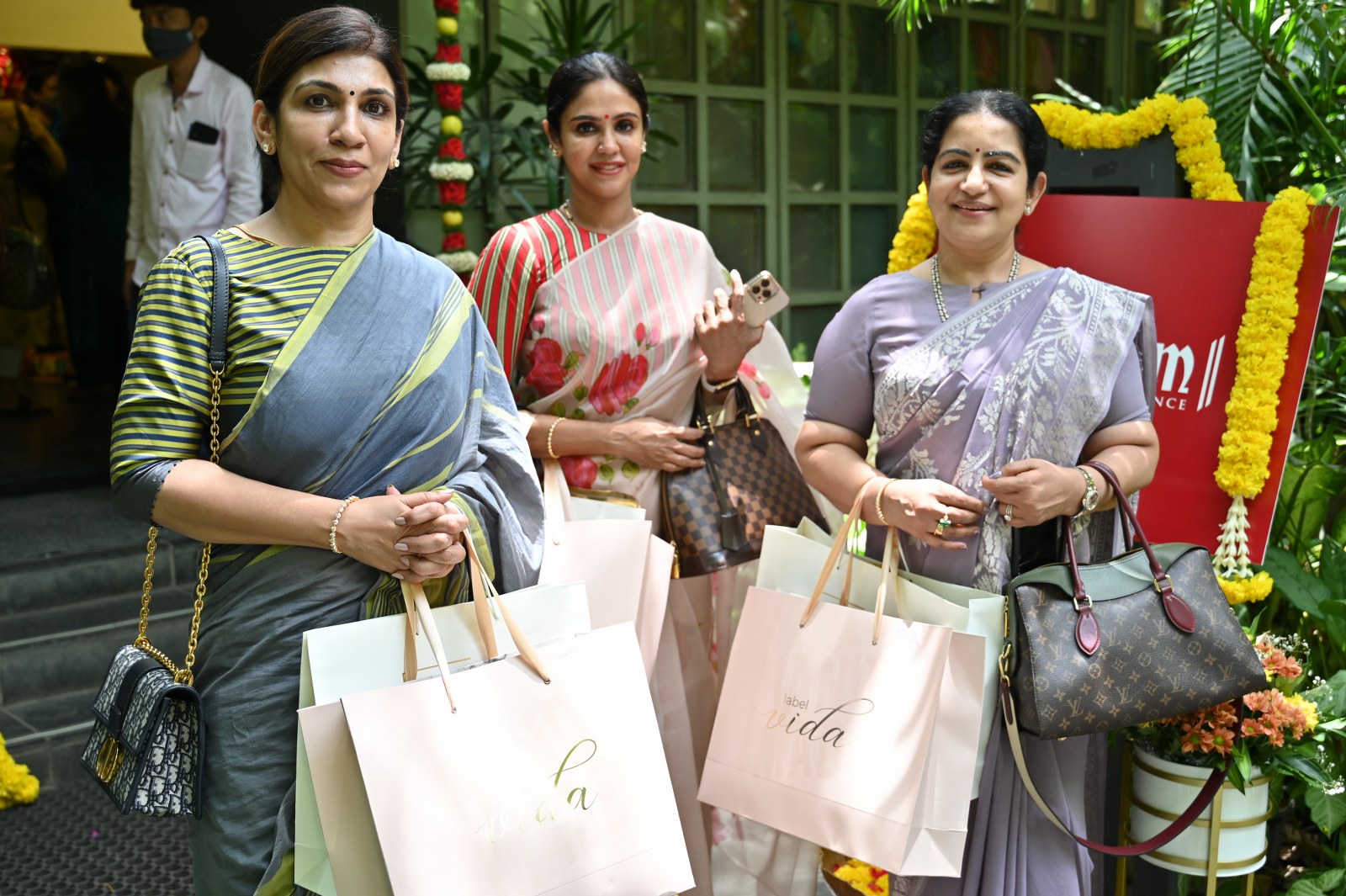 Vida's pop-ups are exceptionally stand out not only for their garments, but also for their engaging sessions on the heritage of local weaves and how to best drape different materials and styles. With a keen sense for detail, they promise you excuisitive embroidery and stunning silhouettes. Their atelier truly recognises your right to stand out and sparkle in one-of-a-kind outfits.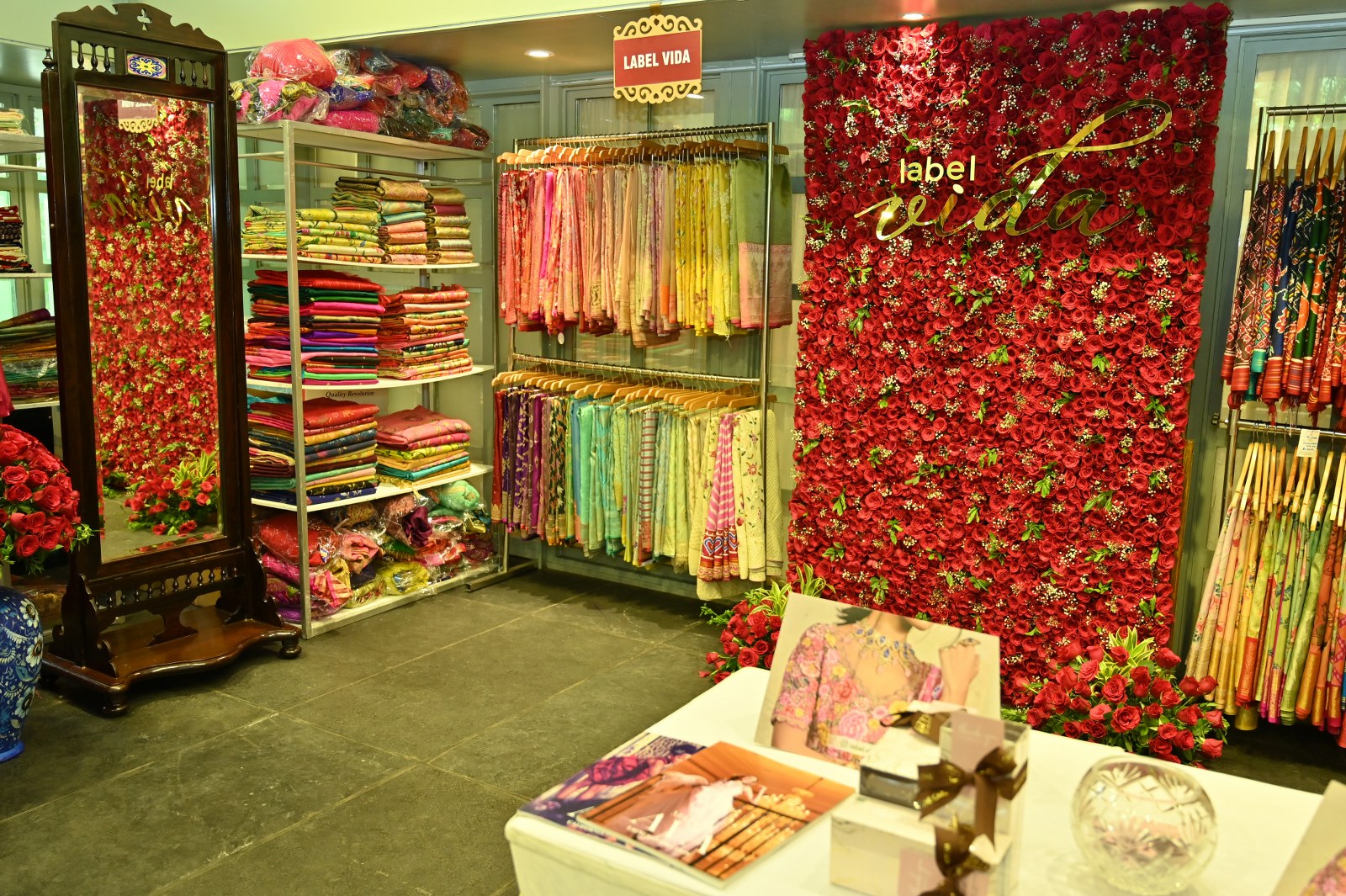 Born in the US, Viranica spent her formative years between Chennai and Hyderabad before moving back to the lap of high fashion, New York City. There she pursued fashion marketing at NYU, followed by gemology and jewelry design from GIA (Gemological Institute of America).
Feel like you missed out? Follow Label Vida and Viranica Manchu on Instagram. Better yet, join in for their next pop-up scheduled in May!