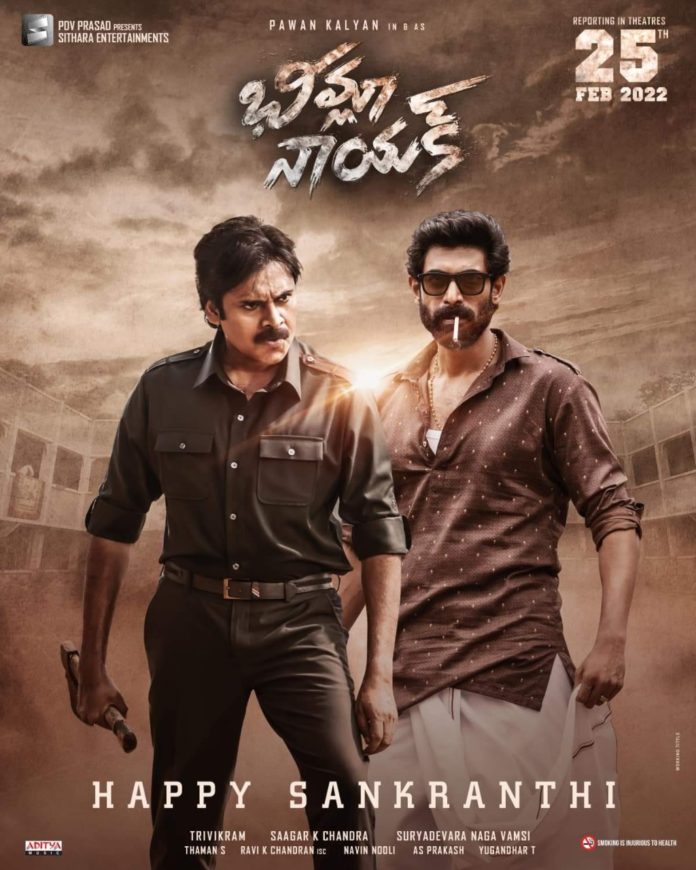 Stage set for Bheemla Nayak's censor scrutiny
Pawan Kalyan's Bheemla Nayak is on course to hit the silver screens on the 25th of February. But this depends on the ticket pricing G.O that is expected to be passed by the Andhra Pradesh government in the next few days. If the government permits hiked prices, Bheemla Nayak will be arriving on 25th February. Else, it will be pushed to 1 April.
The latest we hear is that the makers of Bheemla Nayak are preparing the stage for the censor scrutiny.
Apparently, Bheemla Nayak's censor scrutiny will be taking place on the 18th of this month. The makers are hoping to wrap the censor formalities at the earliest so that they can plan the release accordingly.
The entire shooting part was wrapped up midway through last week and the only thing that is due now is the censor validation. The official announcement on the release date is not too far from now either.