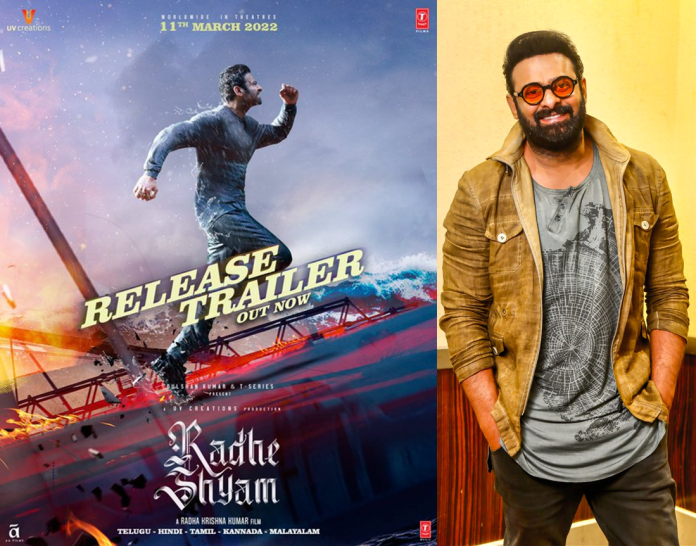 Radhe Shyam: Prabhas's interesting comment about marriage
Speaking at the special promotional event of Radhe Shyam in Mumbai, Prabhas made a very interesting comment about his love life and marriage.
when asked about his take on love, Prabhas replied "My prediction of love has gone wrong several times. Maybe that is the reason why I haven't entered the wedlock yet."
Prabhas's cryptic comment about marriage and love life have caught everyone's attention and understandably so.
Prabhas was seen in an energetic mood while promoting Radhe Shyam at the specially planned event in Mumbai yesterday.
As for Radhe Shyam, the film arrives in theatres on the 11th of this month. The film is expected to get off to a super-strong at the box office. Prabhas will be aggressively promoting the film for the next week or so.