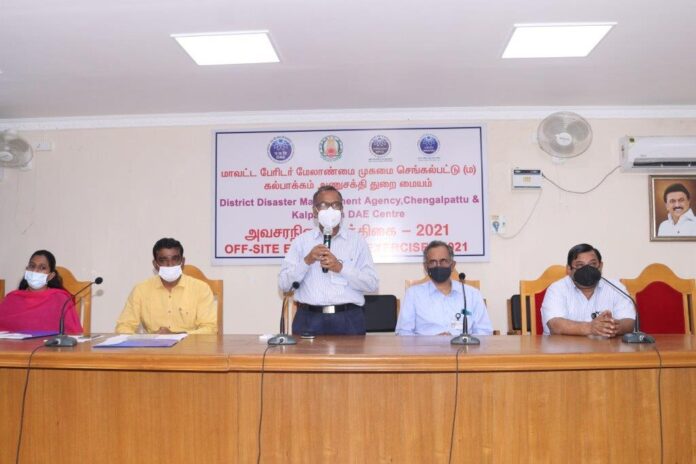 Inauguration of the Kalpakkam Off-site Emergency Exercise Training
Chennai, Department of Atomic Energy, Kalpakkam Centre has many units functioning at Kalpakkam like Madras Atomic Power Station, Indira Gandhi Centre for Atomic Research, Prototype Fast Breeder Reactor (under construction), BARC Facilities, etc. As per regulatory requirements, Off-Site Emergency Exercise should be conducted at this Centre once in two years as a part of its Emergency Preparedness plan.  As part of this exercise, training programme is organized for District officials to familiarize them with nuclear emergency preparedness arrangements.
In view of the Off-site Emergency exercise planned for 11th November 2021, the training programme for District officials was inaugurated today (27/10/2021) by Shri N. Selvam, PA(General) to Collector, Chengalpattu.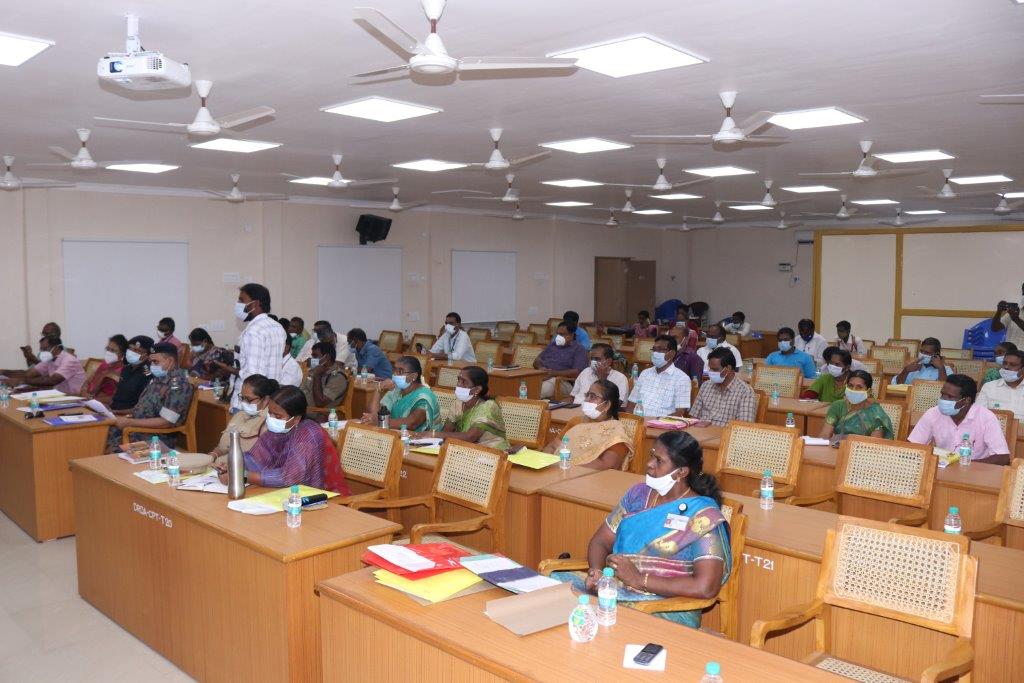 During the function, Shri M. Balarama Murthy, Station Director, MAPS highlighted the safety aspects of Indian nuclear power plants and informed that the public will not be disturbed during the exercise.   In his inaugural address, Shri Selvam underlined the importance of nuclear emergency preparedness for complete protection of public and environment and the role of district administration.  Smt. Shakhita Parveen, RDO, Chengalpattu, Smt. Saraswathi, RDO, Madurantakam, NDRF officials, and senior officials of District Administration and Kalpakkam DAE Centre participated in the training programme.
Following the inauguration, the training programme on nuclear emergency preparedness was conducted for senior district officials of Chengalpattu district.  Around 200 district officials are expected to undergo this training to be conducted over the next one week.
Issued by: PRO, Chengalpattu