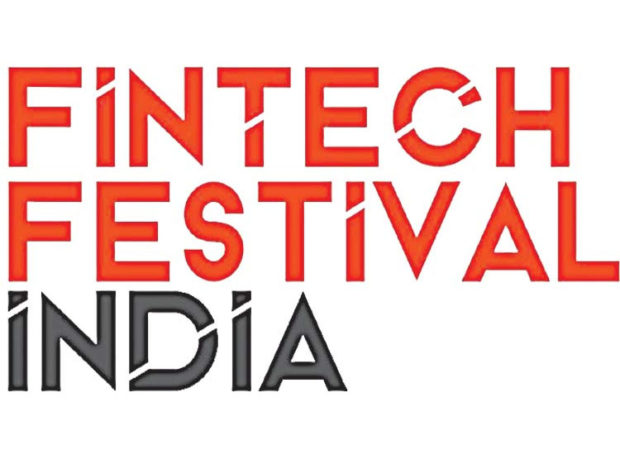 Fintech Festival India – Event Chennai: "FinTech has the potential of becoming one of the major employment generators in the state over the next few years besides promoting 'ease of living' among citizens"
"FinTech has the potential of becoming one of the major employment generators in the state over the next few years besides promoting 'ease of living' among citizens": Tmt. Pooja Kulkarni IAS, Managing Director & Chief Executive Officer, Guidance Tamil Nadu
Tmt. Kulkarni attended the Chennai Micro Experience of FinTech Festival India 2021-22
FFI is supported by Niti Aayog, six central ministries, Government of Tamil Nadu, Electronics Corporation of Tamil Nadu Limited (ELCOT) etc. and organised by Constellar Exhibitions 
Chennai, October 29, 2021: Attending the Chennai Micro Experience of FinTech Festival India 2021-22, Tmt. Pooja Kulkarni IAS, Managing Director & Chief Executive Officer, Guidance Tamil Nadu, said, "We are focusing highly on FinTechs as we believe it has the potential of becoming one of the major employment generators in the state over the next few years besides promoting 'ease of living' among citizens."
Talking about the potential of Tamil Nadu she further said, "Tamil Nadu has been a pioneer in the financial sector with Chennai being at the forefront of several financial innovations and initiatives. With four well-established pillars for the FinTech ecosystem – Domain Knowledge in Finance, Data Analytics & Information Technology, Infrastructure, and Diversified & Inclusive Markets, Tamil Nadu is poised to evolve into a Global FinTech hub. Right from creating a single-window channel to facilitate domestic and foreign investments, to promoting an enabling environment for FinTechs and startups to flourish in the state, we are committed to extend all possible support."
FinTech Festival India is organised by Constellar Exhibitions (a subsidiary of TEMASEK and Singapore Press Holdings which organizes Singapore FinTech Festival) and supported by Niti Aayog and six central government ministries.
The daylong conference in Chennai was also attended by some well-known stalwarts such as Karan Mehta, Co-Founder & Chief Technology Officer, Kissht, Himanshu Gupta, Chief Operating Officer, Kristal.AI, Irfan Mohammed, Chief Business Officer – Financial Services, CredAvenue, Sharan Nair, Chief Business Officer, CoinSwitch, Prabhu Rangarajan, Co-Founder, M2P Fintech and Anil Pinapala, Founder & Chief Executive Officer, Vivifi India Finance among others.
Among the notable industry speakers who attended the conference, Srikanth Meenakshi, Co-Founder, PrimeInvestor.in said, "India has among the most advanced FinTech industry in the world. And this FinTech festival is an opportunity – both to celebrate the domestic ecosystem as well as to shape its future with dialogues between the pathbreakers in its various sub sectors. It's a privilege to be part of this event, to contribute and to learn."
"It was fascinating to moderate the session on Cryptocurrency and its impact on the Future of Indian Economy at FinTech Festival India – Chennai Micro Experience. Cryptocurrency such as Bitcoin has grown in popularity in India, with the volume of Indian rupees traded in cryptocurrency at an all-time high. I had interesting discussions on the views on Crypto as an asset class in 2021 and beyond – the opportunities, challenges, reliability, and security with Mr.Sharan Nair, CBO of CoinSwitch and Mr. Arjun Vijay, COO of Giotuss, two of the renowned experts in this area." said, Mahesh Ramachandran, Partner & Fund Manager of Pontaq Cross Border Innovation Fund.
A white paper on 'Chennai: A hub for Saas Startups', published by FFI's Knowledge Partner – Ernst & Young (EY), was also unveiled today in front of the august gathering. The white paper deep-dives into the evolving start-up ecosystem in Chennai and takes a detailed overview on how the city is fast emerging as a hub for SaaS based start-ups.
Fintech Festival India is the country's largest FinTech confluence to be held till March 2022. It will witness participation from over 500 Indian and global leaders and 12,000+ delegates. FFI will see participation from Brazil, Israel, UK, Russia, Canada, Finland, Japan, Singapore among others.
The conferences are being supported by Government of India's Ministry of Finance, Ministry of Electronics & Information Technology (MeitY), Ministry of Small & Medium Enterprise (MSME), The Agricultural and Processed Food Products Export Development Authority (Ministry of Commerce and Industry), Broadcast Engineering Consultants India Limited ( A Government of India Enterprise – Under Ministry of Information & Broadcasting) and Startup India (Department for promotion of Industry and Internal Trade & Invest India). It has also received support from the Government of Tamil Nadu, Government of Karnataka and Electronics Corporation of Tamil Nadu Limited (ELCOT).
Fintech Festival India is being conducted in physical and digital format through 10 Micro Experience Conferences in Hyderabad, Bengaluru, Delhi, Guwahati, Chennai, Mumbai, Gift City (Ahmedabad) and Pune. The festival will end with a 3-day mega event in New Delhi from March 9 – 11, 2022.
The next Micro Experience will be held in Mumbai on 26th November 2021.
In addition to the government, FFI which aims to unleash the power of FinTech across the country, has also drawn interest from industry including Indian insurance behemoth Life Insurance Corporation (LIC) and World Trade Centre Mumbai among others.