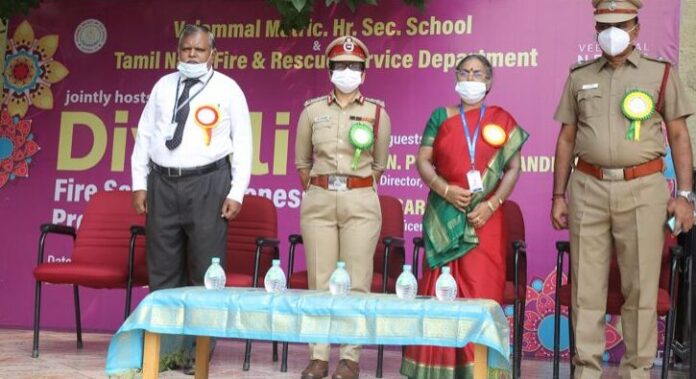 DIWALI FIRE SAFETY AWARENESS DRIVE HELD AT VELAMMAL
Velammal Main School, Mogppair Campus and Tamilnadu Fire & Rescue Services Department jointly hosted Diwali Fire Safety Awareness Program at Velammal Main Campus on 26th October,2021.
The personnel of Tamilnadu Fire & Rescue Services (TNFRS) conducted an awareness program for students to ensure Diwali celebrations with utmost safety.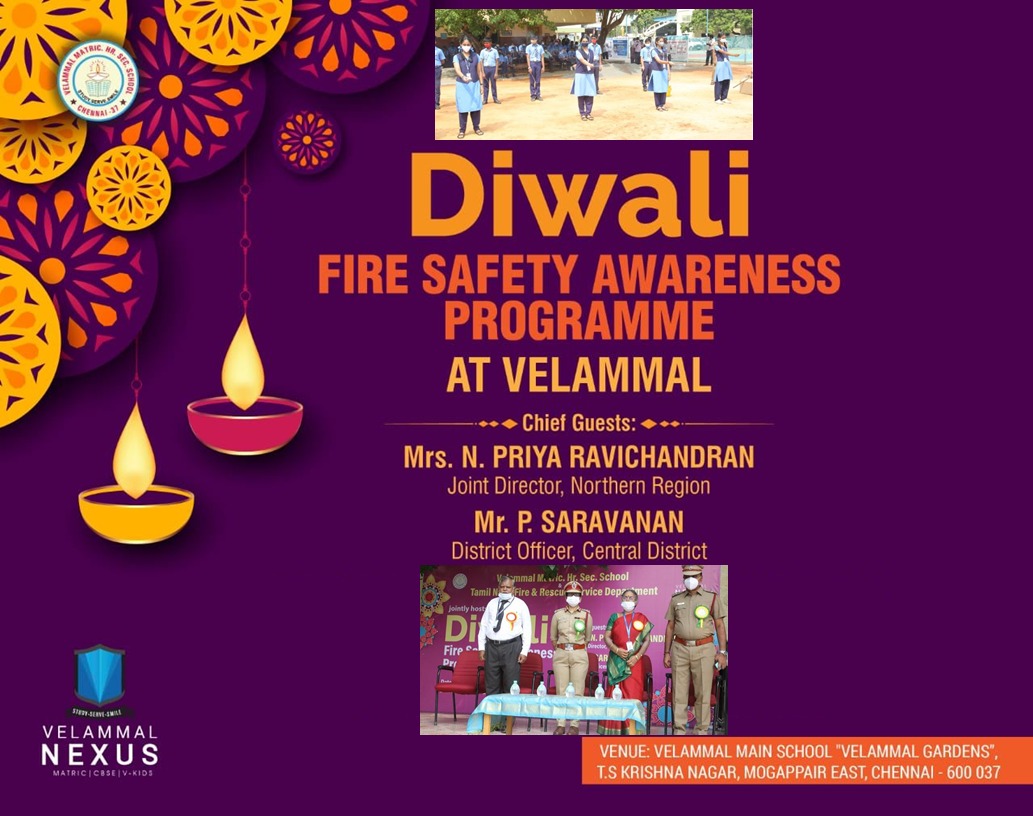 Chief Guests Mrs N. Priya Ravichandran, Joint Director, Tamilnadu Fire and Rescue Services, Mr P. Saravanan, District Officer, Mr.Karthikeyan and Mr.Suryaprakash, Additional District Officers of Tamilnadu Fire and Rescue Services presided over the program, wherein Mrs N Priya Ravichandran, Joint Director delivered an inspiring speech. Taking the program ahead to promote safe fire practices to prevent fire accidents during Diwali celebrations several demonstrations on Fire Safety aspects were depicted, a few to mention were Fire extinguisher, Oil Fire extinguishing using a bullet bike, firing the hut, Man on Fire, Brando sky lift and many more. Finally, the Coloured Water Show added festivity to the event. The demonstrations gave a broader guidance to the the students.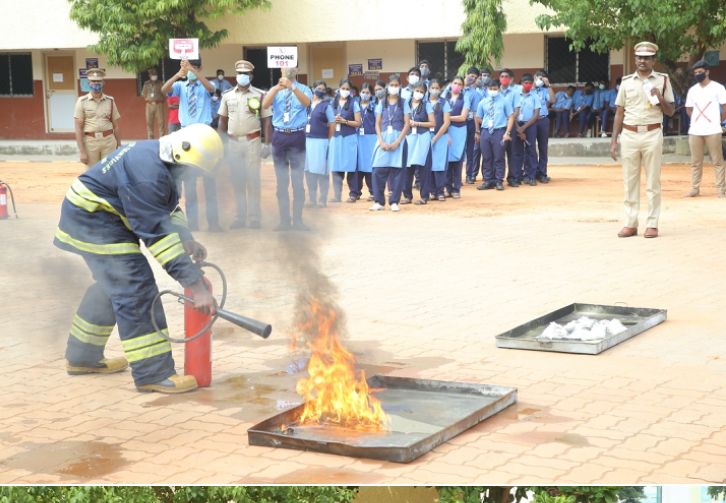 Finally, the students were given an opportunity to burst crackers under the supervision of TNFRS team. Several thousands of students witnessed this program. The noble gesture taken up by Velammal was a true spirit on the note 'Celebrate a safe Diwali'.