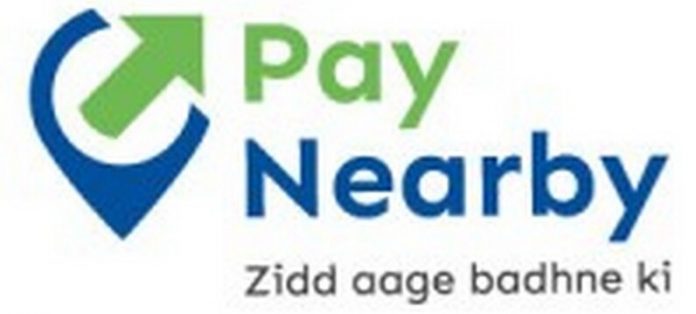 AadhaarPay and Cash are the most preferred modes of payment for women customers
PayNearby releases 'Women's Digital Independence Index' – a detailed analysis on 'financial consumption by women at retail outlets' 
§  More than 65% of women still preferred dealing in cash, followed by AadhaarPay, UPI QR and cards in that order
§  Most digitally adept women customers engaged in financial transactions at retail stores fell in the age group of 31-40
§  Cash withdrawal, bill payment and mobile recharges — top three services availed by women customers at PayNearby agent outlets
§  Micro savings in the range of Rs. 500-750 each month is the trend
§  Rs. 1000-2500 was the most common range of withdrawal
§  For saving goals — child education is the top priority followed by gold investment 
Mumbai, March 08, 2021: PayNearby, the country's largest branchless banking network, today said that cash continues to dominate the payments space among women as more than 65% of female customers considered it as their most preferred mode of payment, followed by AadhaarPay. The insight was shared as part of a detailed analysis titled — 'Women's digital independence index' – a Pan-India report showcasing financial consumption by women at retail outlets' released by PayNearby today. 
The report has been prepared basis a Pan-India survey conducted by the company among 3,500+ retail stores in the country, recording financial transaction of women consumers as observed in the retail outlet. 
According to the report, more than 75% of the retailers surveyed mentioned that women within the age group of 31-40 years were the most digitally adept, with more than 58% of financial consumption by women at their stores happening from that cohort. This was immediately followed by the age group 20-30 years. Especially, in urban and metro centres, which were remittance driven, 20-30 year olds contributed to nearly 25% of women consumers for financial services.
 While cash still remained the most preferred mode, Aadhaar Pay, UPI and Debit Cards also saw adoption among women consumers, with preferences ranging from 5-15% among different age groups. Cash withdrawal, mobile recharges and bill payments were the top three services availed by women customers at retail touch points. At urban and metro centers, money remittance also saw good adoption. The transactions were primarily conducted by young working women belonging to the age bracket of 31-40 years (45%) and 20-30 years (25%). 
In the withdrawal market largely driven by Tier III and rural regions, majority of the transactions conducted by women were in the age bracket of 31-40 years (65%). Approximately 78% of women in Tier III and rural markets availed cash withdrawals. Overall, Rs. 1000-2500 was the most preferred range of withdrawal for women across the country. 
The report further stated that while more than 76% of women operated their bank account themselves, they were primarily for the purpose of cash withdrawal and cash deposits. However, the penetration of more evolved services such as insurance (less than 5%) and Bachat Khata (less than 12%) were comparatively meagre. Interestingly more than 20% of the women admitted to their husbands operating their bank accounts instead of themselves. 
Commenting on the report findings, Anand Kumar Bajaj, Founder, MD & CEO, PayNearby, said, "Our country is going through a digital revolution. It is heartening to see young women in the age-group of 20-40 years engaged in micro digital transaction of financial services across retail stores in the country. From assisted to self-service mode, the journey requires persistence in the eco-system. It is great to see our women driving the digital momentum, starting with AadhaarPay and UPI QR and help bring this change. As the youth start digital financial transactions, it will simplify their lives and help build a solid foundation for the evolution." 
"The study showed that post COVID, the awareness among women customers to save for the rainy day have substantially gone up, with more than 32% of women customer indicating this as a priority for them. However, informal savings at home still seems to be the trend, with less than 12% of women customer showing awareness for a formal savings product. To bring change and inculcate the habit of formal savings in every household, we require coordinated efforts from all stakeholders, and at PayNearby our commitment towards that continues unabated." 
He further added, "Acquainting women to digital modes of payment will help drive up overall account ownership. Digital assistance for use-cases such as paying expenses or accessing digital commerce and infotainment can save women time and resources and help improve quality of life. It is our mission to enable form factor agnostic simple to use digital payment alternatives at all kirana stores in the country, so that our masses, especially our women can soon bridge the digital divide that exists in the country." 
"Financial inclusion is what will facilitate women, give greater control over their earnings and savings.  At PayNearby, we have always been focused on driving financial inclusion for women, whether through our Digital Nari program or creating easy-to-operate goal based saving solutions for them. We believe economic empowerment will also help drive gender equality." 
The report indicated that almost 32% of women visiting kiranas and retail outlets for financial transactions used smartphones and also availed WhatsApp actively. Adoption in cities were as high as 50-60%. Rural Bharat also saw a good adoption, with double digit adoption almost everywhere in the country. This signifies a growing adoption of digital services among women consumers visiting Kirana stores for financial transactions. 
When asked about their top three saving goals with regard to future investments, child education topped the list for women, which was followed by 'investment in property', 'purchase of gold' and 'purchase of electronic goods'. The report also observed that post the covid-19 pandemic, savings for emergencies was being viewed as a priority by women. 51% women indicated Rs. 500-750 as their preferred range for monthly savings. 
With just 5% of women customers aware of insurance as a service, the report highlighted the impending need to create more awareness for the same, especially across rural and semi-urban markets. However, among the cognizant respondents, life insurance followed by health were the preferred choices.