3rd Dr. KCG VERGHESE TROPHY to be held at HITS From 18th & 19th February 2023
Chennai, The 3rd Dr. KCG Verghese Equestrian competition will be held at Hindustan Institute of Technology and Science on the 18th and 19th February 2023.  This Equestrian competition will see the participation of over 10 teams on these two days.
The teams will compete in the following categories including: DRESSAGE, SHOW JUMPING, TENT PEGGING & ARENA POLO. This event is being held in commemoration of completion of 10th year of the Horse Riding club of the Institution.
 Speaking on the occasion, Dr. Anand Jacob Verghese, Chancellor, Hindustan Institute of Technology and Science said, "We are the only private university to have a full fledged Stable with over 20 horses. With the support and vision of our Founder, our campus had an equestrian facility even way back in 1996. A Horse Riding Club was established in 2011 and in commemoration of 10 years of the club we have decided to start a rolling Trophy named after our Founder. This trophy will reiterate our commitment in maintaining a fully functional stable to encourage participation in this unique sport.
Also, in addition to the extracurricular and sporting facilities offered at HITS, This club is a stellar example to provide our students an all rounded experience including horse riding as part of their period of study at the campus."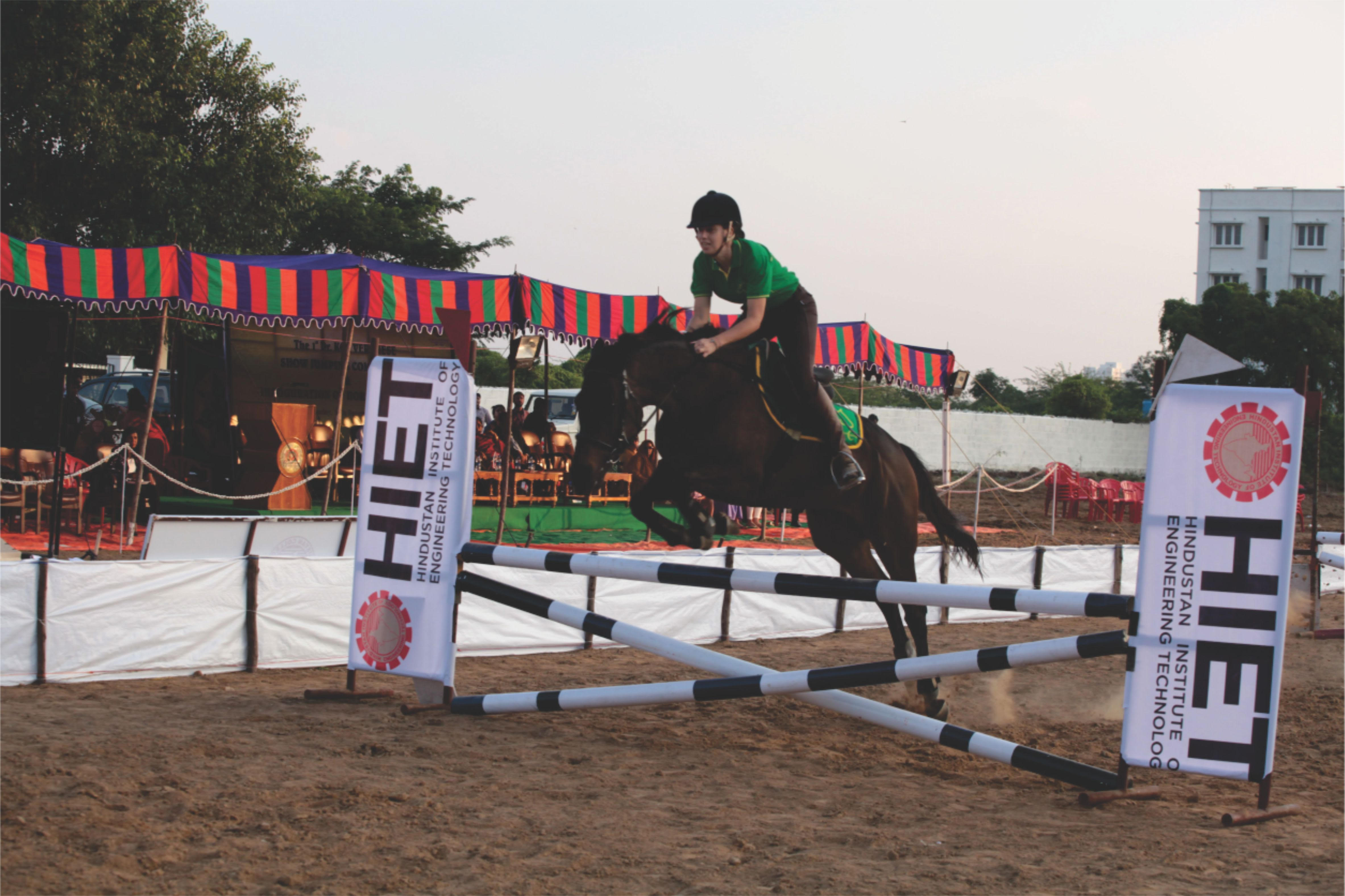 The 3rd Dr. KCG Verghese Trophy will see the following teams competing:
OFFICERS TRAINING ACADEMY – Indian Army
TN POLICE
NCC
CHENNAI EQUITATION CENTRE
EAST COAST EQUESTRIAN
CHENNAI RIDING SCHOOL
EQUINE DREAMS
CHENNAI POLO 2.0
SPT TANJAVUR
10.AMBUR EQUESTRIAN CLUB and HINDUSTAN UNIVERSITY