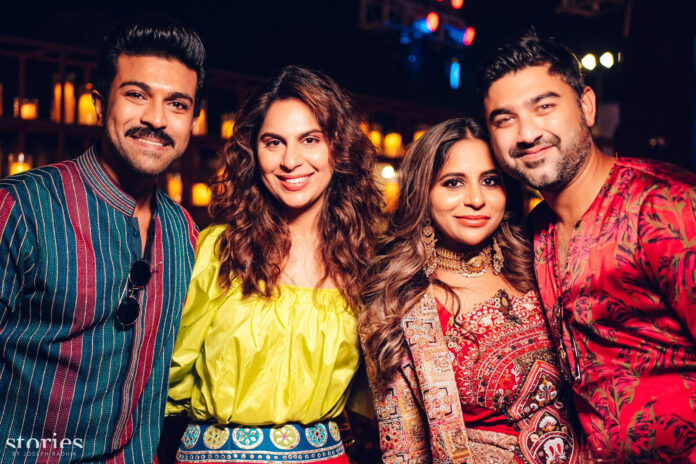 Ram Charan's Wife Upasana Shares Dreamy Pics From Sister's Wedding
Hyderabad, Dec 12, 2021: Upasana Kamineni Konidela shared some beautiful snaps from the wedding festivities of her sister. Anushpala Kamineni, Vice President of Apollo Brands, tied the knot with Armaan Ebrahim, professional racing driver and co-founder of X1 Racing League in an elegant and delightful wedding ceremony on December 8. Upasana, the Vice-Chairperson of CSR, Apollo Foundation and Managing Director of URLife, joined the celebration with her husband, acclaimed actor Ram Charan, and other family members.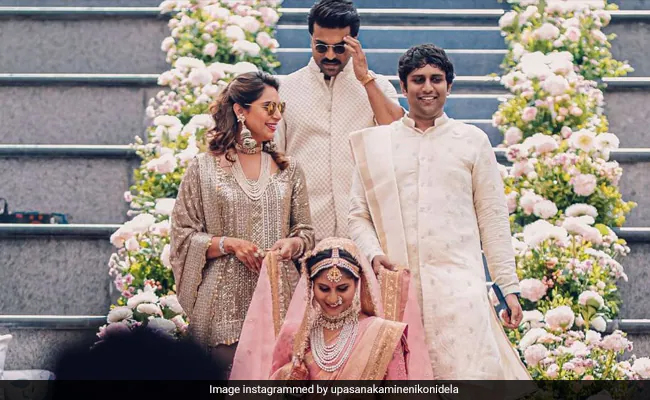 The fairy tale wedding took place at the Domakonda Fort near Hyderabad in Telangana. The pre-wedding festivities were a beautiful example of modernising traditional ceremonies and the embodiment of love, inclusivity and harmony. Upasana captioned her photos with her new brother-in-law and his sister, "Cheers to building new relationships and strengthening old ones".