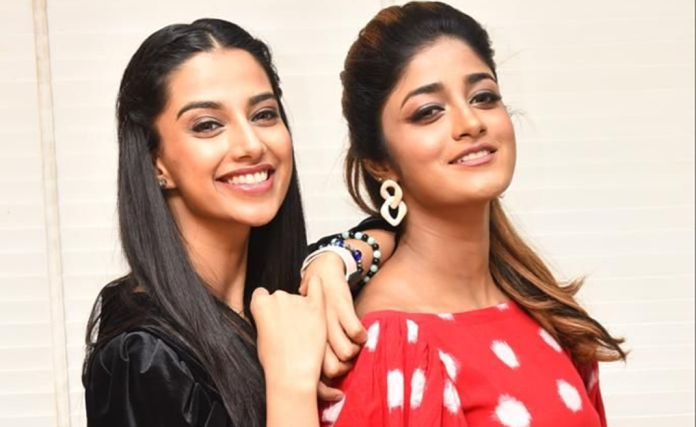 Two glamour dolls open up about Ravi Teja's Khiladi
Two young actresses Dimple Hayati and Meenakshi Chaudhary are pinning hopes on Ravi Teja's Khiladi which is due for theatrical release on the 11th of February.
In the latest interaction with media, Meenakshi and Dimple spoke at length about the Ravi Teja starrer.
Dimple said "The director first saw a photo of me on Instagram and narrated the story. I was excited about the same after knowing my character has as much prominence as Ravi Teja's. I readily came on board. I learnt a lot while working on Khiladi."
Meenakshi said "I have learned a lot as an actor while working on Khiladi. Mouthing the Telugu dialogues was a big task for me and I took it as a challenge. Working with Ravi Teja and Ramesh Varma was a great experience."
Khiladi is a sleek action thriller directed by Ramesh Varama. It is the costliest project in Ravi Teja's career.