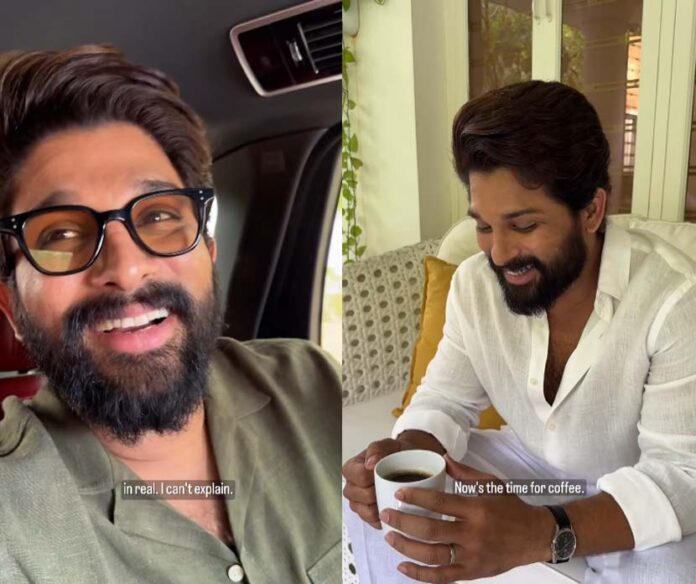 Allu Arjun Gives The World A Glimpse Of Pushpa 2 on the world's most followed Instagram account – @instagram
The reel on Instagram gets you up close and personal with him and gives fans the first sneak-peek into the massive sets of Pushpa2-The Rule.
With his win at the 69th National awards where he was awarded the "Best Actor" for his role as Pushparaj in Pusha-The Rise, Allu Arjun has been at the epicenter of cinema conversation since. The elusive actor who is known for his superhit performances is also known to be a private person otherwise. In a rare gesture, the Icon Star lets audiences across the globe get a glimpse into his work and life in the reel on the world's most followed Instagram account – @instagram. He lets his audience into his home, office and even in his car while he makes it to the sets of Pushpa2-The Rule.
While on set, the actor transforms himself from the suave star that he is, into the rugged Pushparaj. Maestro director Sukumar is seen directing Allu Arjun in a scene of the under-production sequel, and it is an absolute treat to watch the actor perform.
Released in 2021, Pushpa- The Rise had created a historic wave at the box office and was the turnaround film post pandemic which got audiences back to the theaters. The film has taken over the nation with its iconic dialogues, storyline and addictive music. The trends on Instagram, where people danced to the movie songs, and enacted Pushparaj's moves has a fan following of its own. Allu Arjun's portrayal of Pushparaj went on to become one of the most loved characters in the history of Indian Cinema as he resonated with masses across language or strata. The world created by maestro director Sukumar achieved cult status and set it up for an even bigger sequel.
While the audiences across the globe eagerly wait for Pushpa2 -The Rule, this sneak peek on @instagram makes the anticipation reach new heights with promise of absolute magic on the big screen.