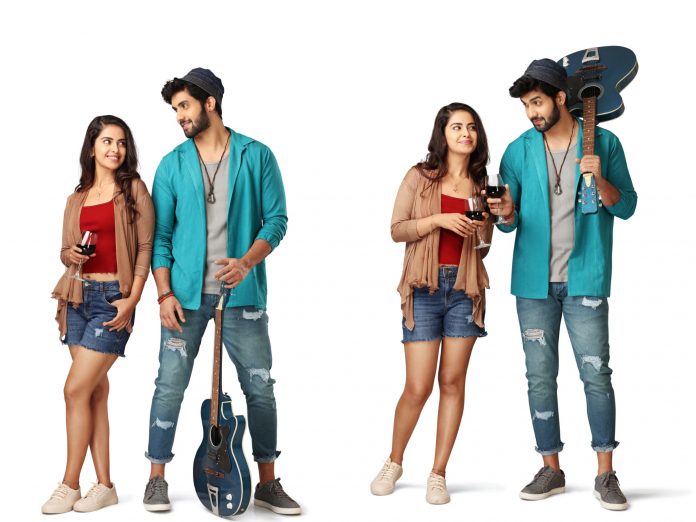 Acharya Creations, Avika Screen Creations join hands
Acharya Creations has carved a distinct image for itself in the Telugu film industry by picking novel stories and producing content-based movies. Its film, 'Napolian', was a critically-acclaimed thriller loved by the audience. Producer Bhogendragupta Madupalli has proved that he is a passionate producer, besides daring to experiment. Such a talented producer has now resolved to come out with yet another promising film. An exciting piece of news is that actress Avika Gor is debuting as a producer with this project.
We have known Avika Gor because of 'Chinnari Pelli Koothuru' on the small screen and films like 'Uyyala Jampala', 'Lakshmi Raave Maa Intiki', 'Cinema Choopistha Maava' and 'Ekkadiki Pothavu Chinnavada' on the big screen. She is a familiar face to the Telugu audience. The versatile actress has floated a production house named Avika Screen Creations.
Acharya Creations and Avika Screen Creations have joined hands for the former's Production No. 3. Avika Gor is the female lead of the untitled film, while Sai Ronak is its male lead. MS Chalapathi Raju is its co-producer. Well-known ad filmmaker Murali Naga Srinivas Gandham is wielding the megaphone.
Murali Naga Srinivas Gandham comes with 19 years of experience in the advertising field. Besides being the founder of Flowing Ink Communications Pvt. Ltd., an ad agency, he has been associated with a number of other ad companies, and has directed ads featuring Avika Gor as well. When he approached Avika with the story of Acharya Creations' movie, she loved the script and offered to be one of its producers.
Speaking about the project, Avika said, "I have been part of the entertainment industry from childhood. Over the years, I have observed every aspect of filmmaking. That's why I want to try producing a movie. The director has narrated a fine story, and I think it is apt for me to turn a producer with such a film. I hope my association with Acharya Creations will become stronger in the future."
Director Murali Naga Srinivas Gandham said, "This film is a melodrama. A boy and a girl, who hate each other intensely, are trapped in a situation where they can't find a way out. What ensues is the crux of the story."
Producer Bhogendragupta Madupalli said, "This is a new story and screenplay. I am very glad to be associated with Avika Gor as a fellow producer. Shravan Bharadwaj has been roped in to compose music. We will announce details of other cast and crew soon."