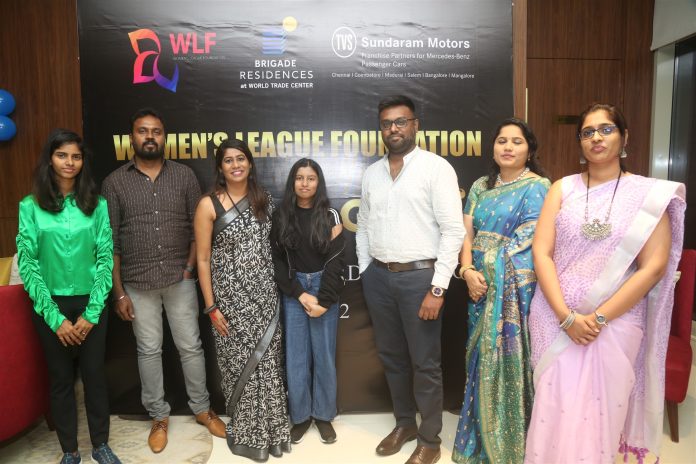 Women's League Foundation (WLF) launches the 2nd edition of Glass Ceiling Awards, Applications invited
Women's League Foundation launched the Second edition of the Glass Ceiling Awards to acknowledge efforts undertaken by women in the country. The award was launched by Divya Swapna Raj , Founder, Women's League Foundation and Mohanalakshmi , Co-Founder at the Brigade Residences in World Trade Centre and supported by TVS Sundaram Motors.
Divya said the awards are aimed to award the efforts taken by the women in all spheres of their lives.
The award will be given to individuals and organisation working on women empowerment and diversity and inclusion. The application process has been started and interested can apply till February 28th 2022 at https://glassceilingawards.org.
The nominations will be shortlisted by the jury. The jury will also shortlist the organisations that provide the best conducive working environment for women and empower them.

The results will be announced on March 5th 2022 followed by the award ceremony on 26th March 2022 at Russian Cultural Centre .
On this occasion, the Guests  Participated are Mrs.Sona Prakash, Mrs. Swarupa Prasanna, Dr.Ananthi, Mrs.Rekha, Mrs.Prathiba Gupta & Mrs.Roslin Jerry.