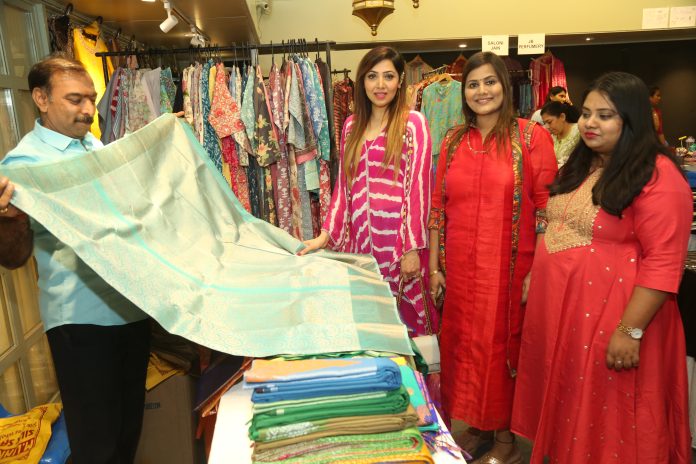 W

ild Milan Valentine 

 

Two Day 

S

hopping Fest

 inaugurated by 

Ms.Renuka Praveen,

 

Ms.Ghun Jain, 

Ms.Siri Chandana Reddy

 at Amethyst
 An exclusive pop up show by Wild Milan featuring small scale businesses which includes food, clothing, accessories, sustainable goods, footwear from all over India on February 11th & 12th 2023 at Amethyst Folly Hall
Wild Milan motive is to support small scales and home-grown businesses.
Wild Milan pop up show presents a mix of fashion, appetizing food and uncompromising shopping experience at the most happening place of the city Folly Hall, Amethyst Chennai
This show is created especially for Small scale businesses, who mostly conduct business through online platform, this is an opportunity for them to exhibit their products to our exclusive clientele
We are coming up with more shows pan India, showcasing the products of many young and talented entrepreneurs. This Valentine shopping festival by Wild Milan will meet all your shopping needs right from Handmade clothing, footwear and accessories to Food, toys, Art and craft, vegan skin care and many more eco friendly and sustainable products.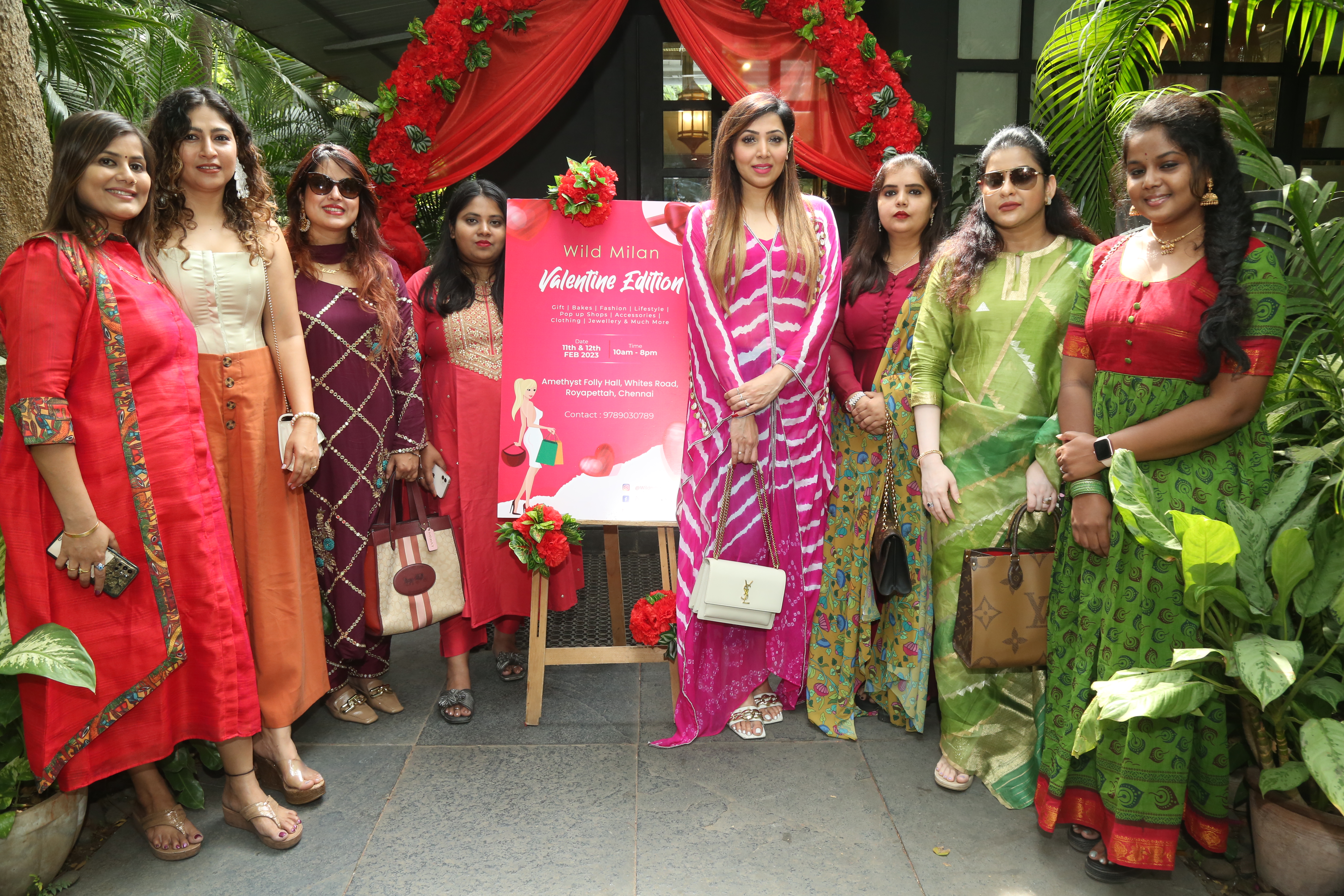 List of brands participating
CLOTHING BRANDS
LABEL SALONI JAIN
NIVVIS
ABARNIKA
SAMARA WEAVES
LINKUSHAS
GO CHIC
HOUSE OF AKOOR
PURPLE TREE
SUSTI
AAMIKA
STUDIO MANGAI
BLUEMOON
ACCESSORIES
GO CHIC
KI & KA
JHUMKA COLLECTIVE
ONLY BAGS
BLUSH BOX
ORGANIZERS PROFILES
Siri Chandana Reddy
Siri is a finance professional who quit her corporate job, a first-generation entrepreneur who started a sari brand whose motive is to bring back the forgotten weaves and crafts of India, and make them a part of every one Wardrobe, Her passion is to support startup's &  Young Entrepreneurs and provide them a platform to show case their product & services
Gunavathy Ghun Jain
Ghun is an avid social media Lifestyle influencer with a followers of 55.6 K. She is co-founder of Susti for Life, which has latest collections of sustainable unisex Shirts and Kaftans.
Wild Milan is a Dream project of three friends Eshitha, Siri and Ghun whose aim was to create a platform for Small and Upcoming businesses at affordable pricing.
CHIEF GUEST FOR THE POP UP SHOW
RENUKA PRAVEEN
FOUNDER OF LASH STUDIO
SOME MORE GUESTS
1. Chandini khanna
Celebrity stylist / designer
2. Indu Kandasamy
Managing director of Anjappar
3.Dr.Ranjitha Sudanthiram
Managing Director – Bhalakh Medical Centre
4.Sudha Chandrasekar
HR Professional
Founder -Zing N Swing
Co-founder- Space N Beyond
5.Lakshmi Prabha
Makeup Artist
6. Mrs.SUMANA JEEVANANDHAM, MBA.,LLM., CRIMINAL LAWYER., MADRAS HIGH COURT
7. Sneha Mohandoss
Founder – Food Bank – india
State Secretary Makkal Needhi Maiam
8. Swetha Subramanian
Actor / Influencer
9. Name : Akshaya .v
Actress / dancer / influencer
10. Dr.K.Elakiya Arumugaswamy
MD – EC international Ltd
Vice Chairperson – Saratha Group of Education Institution
Director – RSECT Foundation