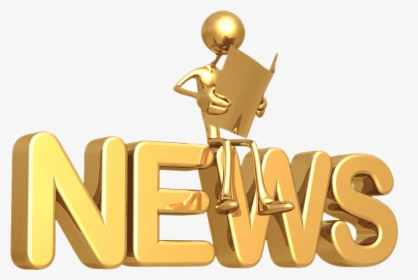 UCO Bank Partners with Fisdom to offer Wealth Management solutions
Chennai,  Leading Public Sector Bank, UCO Bank has partnered with FISDOM , operated by a wealth-tech start-up Finwizard Technology Pvt. Ltd. to offer wealth management products and services, beginning with mutual funds, through the Bank's mBanking Plus App  to the Bank's thirty million customers.
 Grand Launch ceremony was held on 31st August, 2021 in the presence of Shri Atul Kumar Goel, Hon'ble MD & CEO of UCO Bank, Shri Ajay Vyas, ED-I & Shri Ishraq Ali Khan, ED-II of UCO Bank, Shri Anand Dalmia, Co-Founder & CBO & Shri Subramanya SV, Co-founder and CEO of Fisdom.
 The agreement between UCO Bank & Fisdom was executed by Mr. H K Arora, General Manager-OSD, UCO Bank and Mr. Rakesh Singh, Executive Director, Fisdom.
 This strategic partnership aims at augmenting the Bank's customer value proposition by making high-quality wealth management services accessible, affordable and truly digital. The collaboration between Fisdom and UCO Bank will focus on enabling large-scale facilitation and distribution of all mutual fund schemes through UCO Bank's network of 3,000+ branches and all digital platforms.
 UCO Bank's customers can now access and invest in the mutual fund of their choice, view relevant details of the funds, track fund performance in real time and redeem their investments, whenever required, all through the Bank's mBanking Plus App. The solution will help the customers make informed investment decisions for every goal of their life in a paperless, fully digitalised manner.
 Mr. Atul Kumar Goel, Managing Director & CEO, UCO Bank on the occasion said "Our aim has always been to continuously create greater values for our customers. With these new tie-ups we would now be offering a much wider range of Wealth products. We intend to deliver greater value through customer beneficial offerings both in terms of ease of convenience, and their features."
 Mr. Ajay Vyas, Executive Director, UCO Bank said, "Customer-centricity has always been at the heart of everything we do at UCO Bank. We have a stated intent of providing a seamless digital experience and proposition across products to our customers. The endeavour is to continually leverage technology to deliver best-in-class and comprehensive product suite to cater to all our customer needs. Partnership with fisdom is a key initiative in that direction."
 Mr.Ishraq Ali Khan, Executive Director, UCO Bank said, "The partnership is a key step in line with our mission to provide all financial products and services in an affordable manner while maintaining transparency. The partnership with Fisdom will enable us in offering our customers affordable and simplified digital access to essential financial products. We intend to expand the product suite significantly in the time to come."
 Subramanya SV, Co-founder and CEO, Fisdom, said, "We are delighted to partner with UCO Bank and enhance wealth management experience for its customers. The evolved acceptance of the wealth products has created a systemic change among the customers to adapt the service and products we have to offer. It's our constant endeavor at Fisdom to deliver affluent experience to an enormous number of customers via variety of banks including UCO Bank."