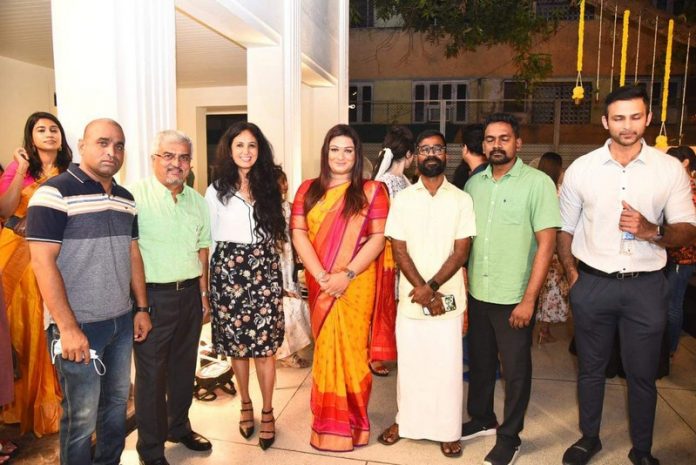 Turmeric Mantra an artisanal pickles and podis brand was launched by social activist and columnist Apsara Reddy
 TN Health Secretary Radhakrishnan J, Additional Commissioner Income Tax, Nandakumar, Former Income Tax Commissioner Rajib Kumar Hota, Representative of the Sultanate of Oman AK Tareen, film actor Nikki Galrani, Dr Kamala Selvaraj and textile baroness Jeayasree Ravi, and a host of other industrialists and consular corps showed up in good measure to launch the website for Apsara. To do the honours luminaries from a wide range of spheres were present.
Multiplex owner Archana Kalpathi, Sruthi Reddy of Ceebros and Anapurna Abinesh of Baashyam builders stood firmly by Apsara. Adyar Ananda Bhavan heiress Pooja Srinivasaraja and the wife of Harris Jayaraj, Suma Harris stayed by Apsara as she hosted a fusion dinner using her pickles and podis.
Top bloggers from around the nation and editors of various newspapers came to show their support.