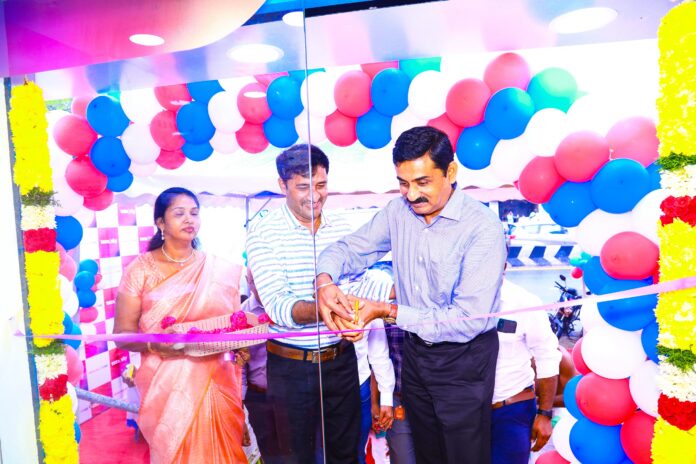 Tata Sky opens its second Jingalala Store in Chennai; expands its offline presence to connect with potential customers 
Ø  Tata Sky Jingalala Stores will offer customers direct experience of Tata Sky's range of products and services under one roof including Tata Sky DTH, Tata Sky Binge & Tata Sky Binge+
Ø  Located at Thiruvanmiyur, Chennai, the new store will serve as a gateway for new connection queries as well as after sales services for existing subscribers 
Chennai, After the successful launch of the first Jingalala Store in Anna Nagar, Tata Sky, India's leading content distribution and Pay TV platform today announced the opening of its second Jingalala Store being inaugurated in Thiruvanmiyur, Chennai. The new store will enable customers to closely experience Tata Sky's range of products & services under one roof. In line with the corporate purpose of Tata Sky, i.e., to make tomorrow better than today for families and homes, the new store will bring alive the promise of excellent entertainment and lifestyle upgrade options from the brand.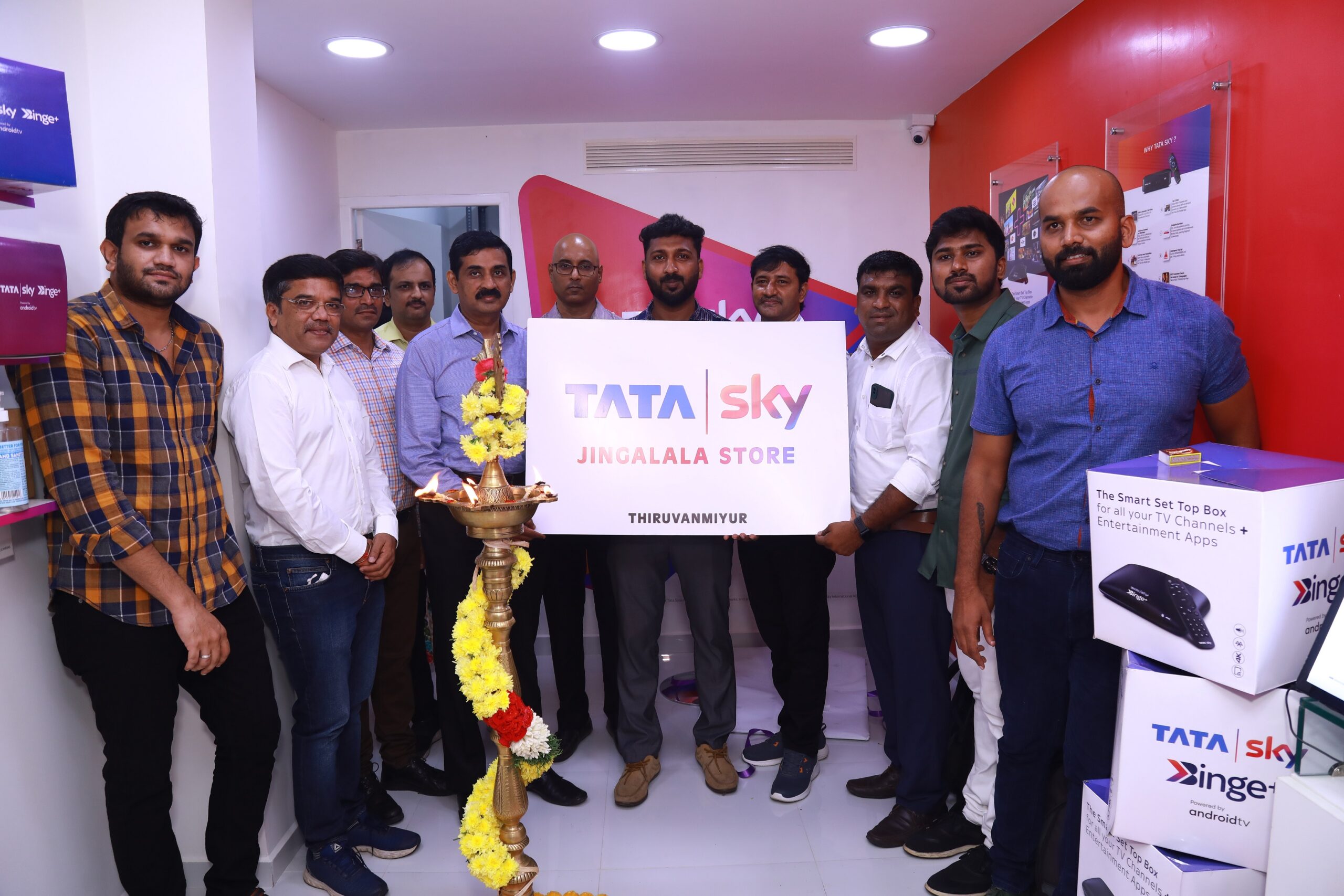 Located in Thiruvanmiyur, Shop No:2 Maythri Apartment, 205/4a 5a and 10 ECR, Chennai -41, the experience store will serve as a direct touchpoint for customers, offering the complete array of services from Tata Sky including Tata Sky DTH, Tata Sky Binge & Binge+ (OTT). Owned and operated by franchisee, with a minimalistic and spacious design, the store is equipped with trained staff to address customers' queries and offer personalized recommendations including product demo, priority installations, query resolution and other after sales services. With this the brand now has two Jingalala stores in Chennai, one in Anna Nagar and the newly launched in Thiruvanmiyur, both these stores are situated at prime locations with great ease of access and usability.
Commenting at the inauguration, Neil Suares – Chief Sales Officer, Tata Sky, said, "After the success of the first store launch in Chennai, Tata Sky is inaugurating another store to enhance the touch and feel factor for all our current and potential subscribers. The second Jingalala Store situated in Thiruvanmiyur, Chennai, is very well situated to showcase to customers the myriad entertainment possibilities and viewing upgrade options that come with a Tata Sky connection. This new Jingalala Store will give Tata Sky an increased visibility in the market and be a direct point of sale for customers, offering a seamless retail experience and best in class service."
The store will give an enhanced user experience for existing and prospective customers wherein they will get a detailed understanding of the wide range of Tata Sky products. Skilled personnel will guide them through the complete purchase process. The after-sales services will include box upgrades, changing packs and channels, getting a spare remote or resolving any other customer complaints.