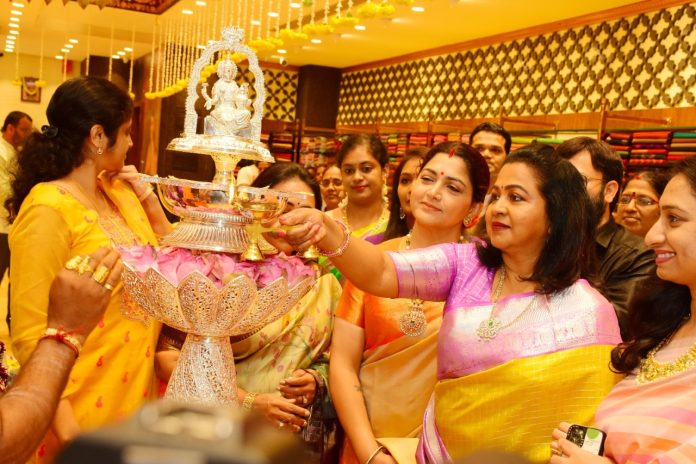 Sai Silks (Kalamandir) Launches Its 50th Store
Third 'VaraMahalakshmi' format store in Tamil Nadu inaugurated by renowned actresses Radikaa Sarathkumar and Kushboo Sundar
The store houses premium product offerings including a variety of sarees such as Banarasi, Patola, Kota, Kanchipuram, Paithani, Organza and Kuppadam
Chennai, Sai Silks (Kalamandir) Limited (Sai Silks or SSKL), one of the leading retailers of ethnic apparel, particularly sarees, in South India in terms of revenue and profit after tax in Fiscal 2019, 2020 and 2021 (as per a Technopak report), opened their landmark 50th store in Chennai, Tamil Nadu today. The new SSKL store, which operates under the brand name 'VaraMahalakshmi Silks', is spread over an area of more than 4000 sq. ft. across two floors and is located at 3rd Main Road, Anna Nagar, Chennai.
The new VaraMahalakshmi store is the third such store in Tamil Nadu – other two being located at Mylapore, Chennai and Gandhi Road, Kanchipuram.  It houses premium product offerings, including a variety of sarees such as Banarasi, Patola, Kota, Kanchipuram, Paithani, Organza, Kuppadam, etc., with major focus on handlooms such as Kanchipuram silk sarees. SSKL's stores are focussed on spreading India's vibrant culture, traditions and heritage by offering a diverse range of products which includes various types of ultra-premium and premium sarees and ethnic wear, including value fashion products. The premium ethnic silk sarees and handlooms targets, inter alia, wedding and occasional wear. VaraMahalakshmi sarees retail in the range of approximately Rs. 4,000 to Rs. 250,000.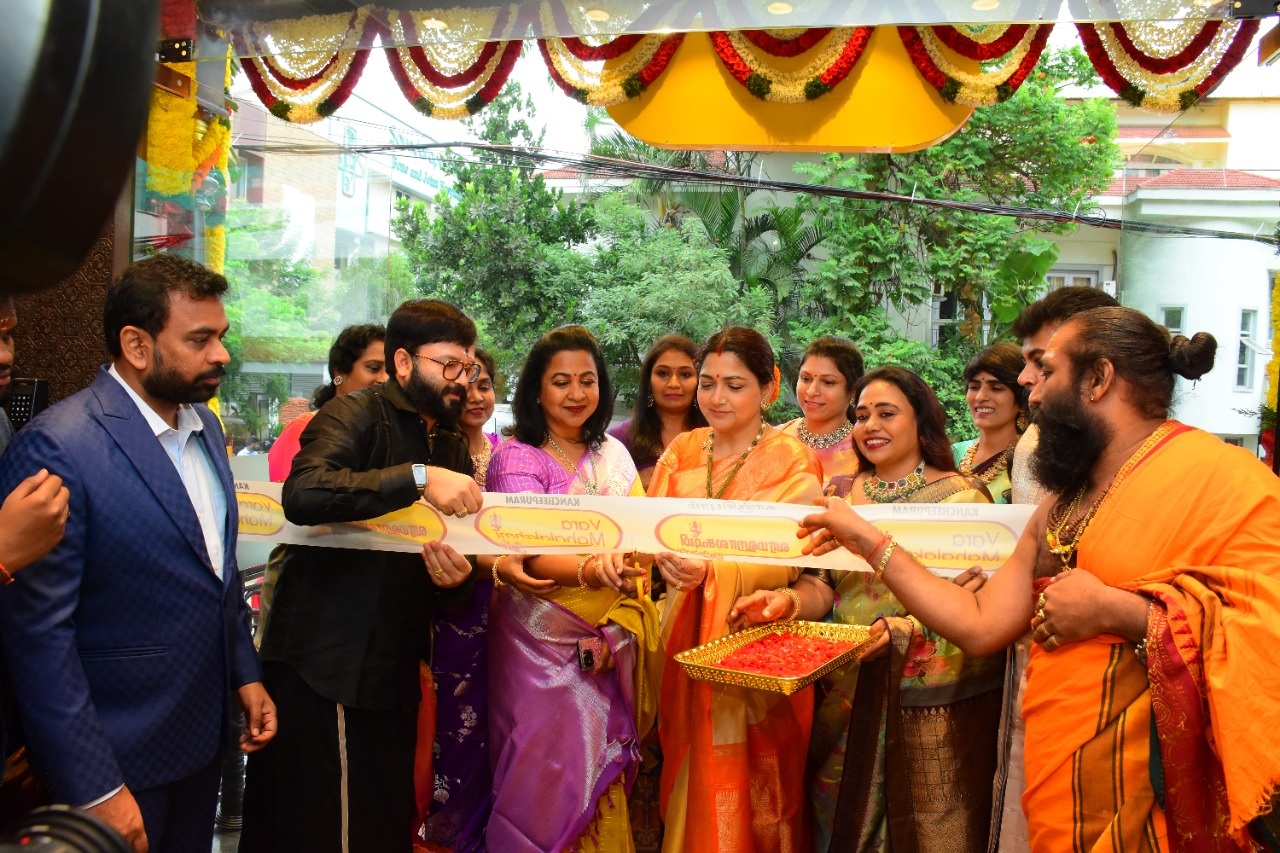 Mr. Nagakanaka Durga Prasad Chalavadi, Managing Director, Sai Silks (Kalamandir), said, "Tamil Nadu has always been an important market for us. We are delighted that our third store in the state is coinciding with Sai Silks crossing a major milestone of 50 stores across India. The VaraMahalakshmi format store offers our entire range of premium silk sarees and Kanchipuram sarees. The new store, which is strategically located in a prime area, is part of our cluster-based approach."
Mr. Chalavadi added, "We believe our VaraMahalakshmi stores provide a unique experience and customer service, which combined with our inventory and variety of SKUs that we offer, enables us to attract and retain a growing customer base. From here on, we intend to open 25 additional stores across South India and these are planned over the course of next two Fiscals."
The VaraMahalakshmi retail brand format was established in 2011 with the first store opening in Chickpet, Bengaluru, and has been further scaled in cities such as Bengaluru, Hyderabad, Chennai, Vijaywada, Nellore etc. as of May 31, 2022.
VaraMahalakshmi stores are more traditionally decorated and reflects the brand's roots in the Kancheepuram culture. It was conceived as a brand which would reinvent the handloom saree business and offers Kanchipuram silk sarees and other handloom and occasion-wear sarees under one roof.
Sai Silks has four store formats including Kalamandir, VaraMahalakshmi Silks, Mandir, and KLM Fashion Mall, offering products to various segments of the market that include premium ethnic fashion, ethnic fashion for middle income and value-fashion, with a variety of products across different price points, thereby catering to customers across all market segments.