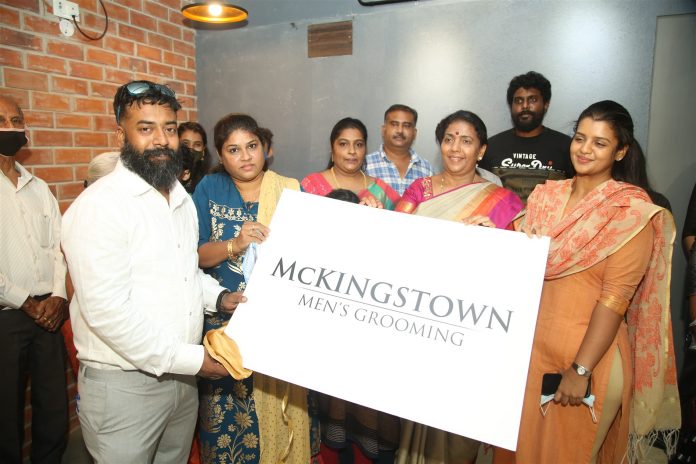 S.Gokula Indira, Former Minister of AIADMK

 

 Launch

ed

"McKINGSTOWN"  Men's Grooming

Salon 

at Annanagar, Chennai
Premium beauty services at affordable rates. A cut above the rest, Mckingstown reinvents Men's grooming scene in Chennai.
As Chennai's first contemporary salon designed only for men, McKingstown endeavors to introduce Chennai men to best-in-class service, artistry, and innovative European shaving techniques.
"MCKINGSTOWN" Men's Grooming Salon is a beautiful amalgamation of the European retro barbershop trend mixed with the modern full-service salons that will raise quality and men's pampering standards.
Here men can feel like men while getting pampered and cleaned up.
Whether you need a haircut, shave or facial, we're conveniently located in AnnaNagar, offering a wide range of bespoke male grooming services tailored to your needs.
Regular barbershops may offer cheap cuts and fast service, we offer Hygiene, professionalism, and personal attention in addition.
.
Our doors are open to men who desire to look their best at all times, whether for business or pleasure. Or
Come experience the #Likeaking magic at McKingstown!
"MCKINGSTOWN" Men's Grooming Salon,                                      Shop No.1734, 18th Main Road,                                                          Anna Nagar, Chennai-600 040.
contact for further details:-8939900567