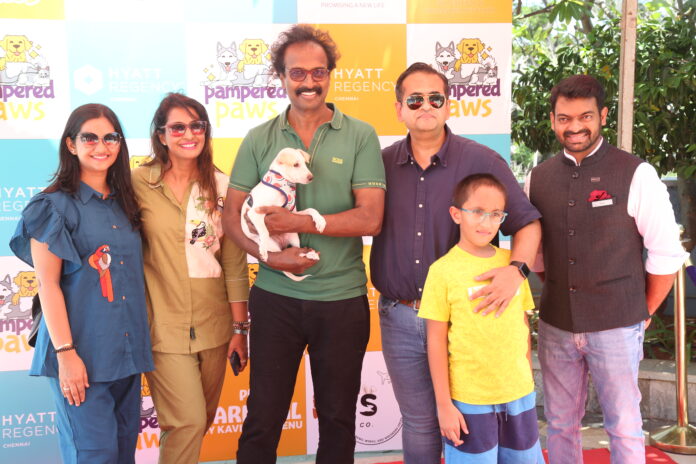 Celebrating our paw friends – Pet Carnival Curated by Kavitha Pandian & Renu Kothari
A carnival to celebrate pets, with lots of activities that brings people and their pets a little closer together.
If you are a lover of pets, then this is for you! Two entrepreneurs in the city have come together to celebrate paw friends and cherish happy moments with them. About their upcoming event Pet Carnival, film producer and entrepreneur Kavitha Pandian says, "Renu Kothari and myself were in discussion with Hyatt for the past one year for a pet friendly event and Pampered Paws, a pet grooming center, wanted to celebrate its first anniversary too. So we have decided to collaborate with these two brands and promote a pet friendly environment at every level."
They have well planned event's sessions which includes pet and kids activity stalls, shopping stalls, adoption and donation drives, entertainment, pets fashion walk etc. Entrepreneur Renu Kothari says, "We are ardently promoting pet adoption through Iadopt (An NGO that works for the adoption drive of pets)  and encouraging youngsters to learn how to make adoption in process."
They also have all the emergency needs in handy. Kavitha shares, "We have 15 pet handlers on board by Madras Squad. We also have a Q&A session with a dog expert. Two vets in the house to ask away all your doubts."
The pet carnival  held in Chennai on September 24th between 10.00 am to7.00 PM.
Pampered paws a pet store and grooming brand title sponsor  and Hyatt Regency venue partner