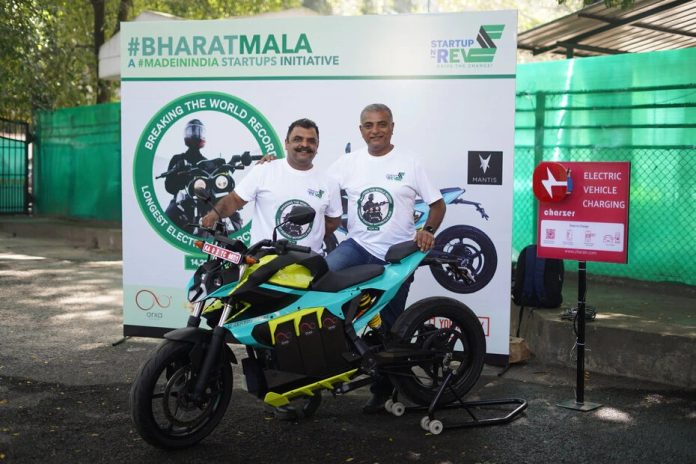 Bharat Mala -The World's longest EV Motorcycle Ride
Bharat Mala -The  World's longest EV Motorcycle Ride A collaboration by #MadeInIndia startups, called "StartupnRev" is looking to break the current world record on the longest EV motorcycle ride – with an "electric-BharatMala"
With a 14500+ kms ride, they are attempting to break the current Guinness world record of 12,379 Km . With this, they will address the range, performance, servicing, and charging anxieties. Further, this electric ride will be attempted only with on-road available charging infrastructure.
The Riders will take 2 electric motorcycles, the Mantis built by Orxa Energies, using the EV-ready spares and service network of SpareIT and the kirana charging stations of Charzer to complete a 14500+ kms ride around India.
B.S. Abdur Rahman Crescent Institute of Science and Technology in association with Crescent Innovation and Incubation Council welcomes and hosts the Startupnrev team to Chennai.
During the ride, the team will visit 25+ colleges and universities along the way. By presenting the stories of these #MadeInIndia startups, the Startupnrev team wants to encourage the students to be Job Creators rather than Job Seekers.